Excerpt from a Convo: Accessibility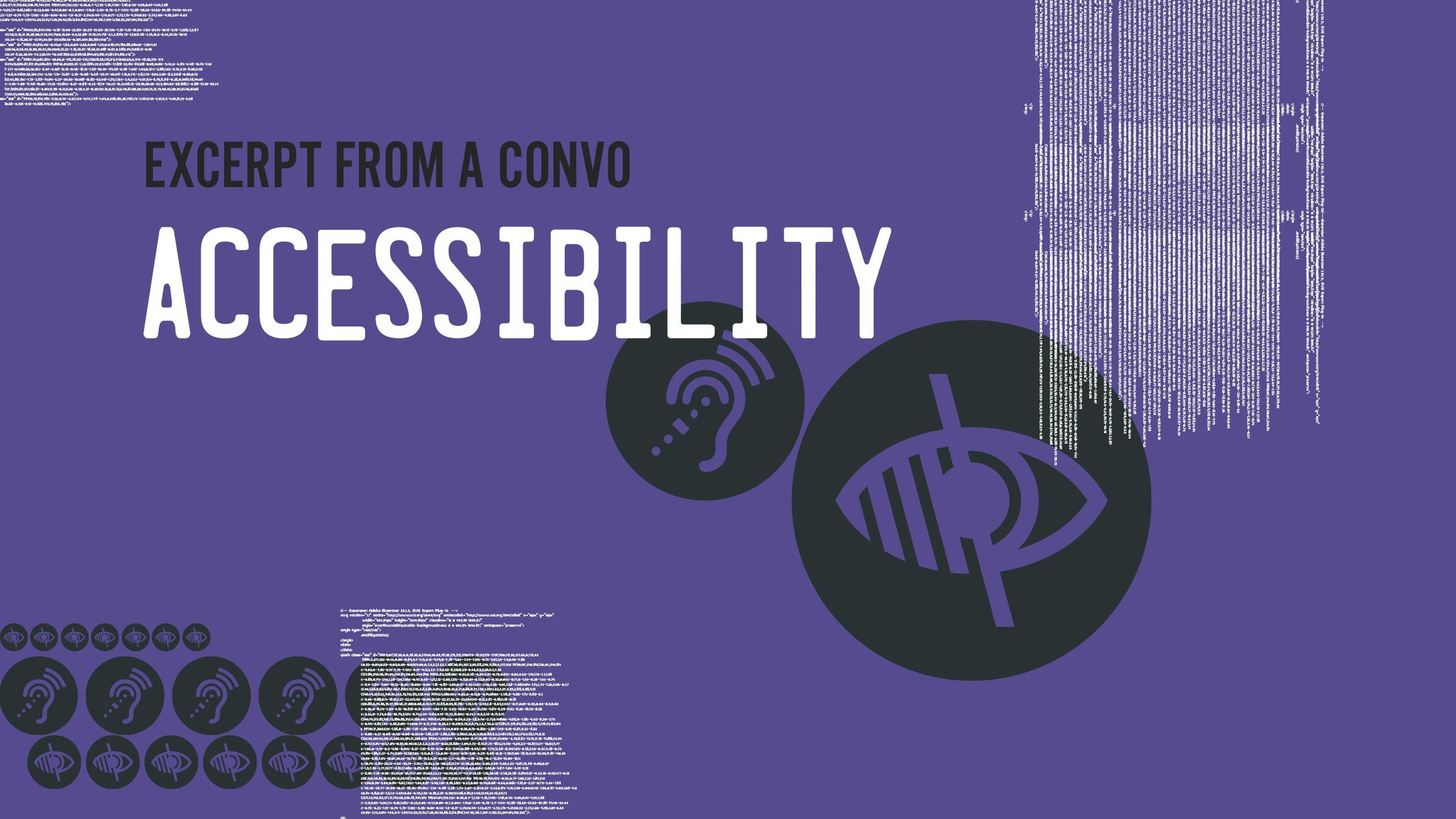 Matthew 1:25 pm
Here's the best of what I found in my research for accessibility training (aka WCAG and ADA Compliance):
https://www.npgroup.net/blog/how-get-certified-wcag-compliance/
How to Get Certified for WCAG Compliance - NP GROUP
——
Montserrat 1:28 pm

omggg this is perfect!! thank you thank you!
——
Matthew 1:29 pm
the weird thing is that the accessibility industry feels more like accounting than designing
the services are often executed by "auditors" who create "audits" or "reports" that should produce "remediation" (fixing the problem)
——
Montserrat 1:31 pm
oh wuttt that does not sound fun at all
——
Matthew 1:31 pm
i just did a fascinating little deep dive and my head is spinning, lol
——
Montserrat 1:32 pm
I wonder whether itll be any different in the future
cause I would now understand why theres not too many ppl who do it
——
Matthew 1:33 pm
yah and what's more is that there doesn't seem to be an official governing body or official goverment-endorsed certificate that can 100% protect any organization from litigious actions.
what orgs are doing are preemptively protecting themselves with 3rd-party audits originating by their own request
——
Montserrat 1:35 pm
" there is no specific document as to what makes a website or application 100% accessible. The ADA doesn't specify what exact steps need to be taken or issues addressed. In many ways, ADA compliance is one of the last "wild west" areas of the digital world. " LOL
——
Matthew 1:35 pm
yah, and those 3rd parties are basically just inventing their own certificates
pretty wild
——
Montserrat 1:36 pm
thats so unethical. I don't get how people can work in that space
like purposefully trying to help companies evade these kinds of regulations
——
Matthew 1:36 pm
doesn't mean it's not important, but it's fascinating how we talk about it in UX so emotionally and how their own industry seems to talk about it so much more mechanically/technically
i didn't find any companies that seemed scammy (though I'm sure there are some). but in general, it's basically just a cover-your-ass kind of thing for most orgs rather than a do-the-right-thing kind of thing (sigh)
today, it definitely seems to fall in the category of compliance and regulation, not empathy and experience. maybe this next generation will help change that
- - - - - - - -
**Special thanks to Montserrat Bonilla for allowing me to publish our conversation from 2021.**