What the Hell is Going On? Doing Research in an Unfamiliar Context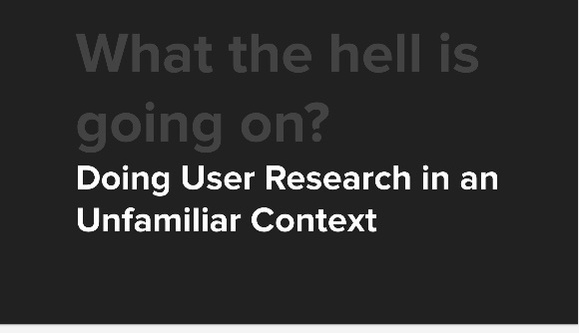 Looking for Matt's slide deck for tonight's talk?
https://docs.google.com/presentation/d/1KJvtDITX_-BZ7CLIuxZK0_wc1ZWhUTUXckeB6jPfdcE
—
Thursday, April 18, 6pm
Skookum
https://www.meetup.com/DenverUX/events/258605011/
Description:
We all love the idea of designing for something on the horizon, innovating and shaping the future of products at the cutting edge of technology. However, when we are faced with such tasks, how do we begin to do research when the platforms we are trying to design for does not exist and there are no users yet?

We are excited to host these experienced individuals in Denver to walk us through their process and methodology as they tackled the vastness of researching for an unproven and new platform. They all come from different backgrounds and will bring amazing perspectives to our community.